Navigation
of the overall web site
A-Z index of researched Western Mecklenburg surnames
Western Mecklenburg village maps, photos, etc
About This Site

Introduction & F.A.Q.
Are we researching the same people or places?
This section of the site contains a summary of my family research in western Mecklenburg, primarily in the region between the cities of Parchim and Wismar. The epicenter is in and near the village of Raduhn.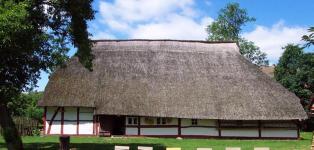 The major portion of this section documents 12 generations of the ancestors of Friederike Augustin (my maternal grandmother), from the mid-1500s through the family's emigration to Clark County, Wisconsin.
In this same region is found the ancestors of Charles W HARTIG, my chidren's great-great-grandfather on their mother's side.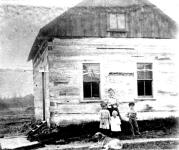 The links at left will lead you to a surname index of 1088 people (151 surnames) included in this section, a places directory with maps and photos of Kreis Parchim area villages, and other information.