Navigation
of the overall web site
of Blank/Beise Family surnames
of Blank/Beise Family ancestral village maps & photos
of Blank/Beise Family photos
of the main Blank/Beise Family line
of Blank/Beise Family events
About This Site

Introduction & F.A.Q.
Are we researching the same people or places?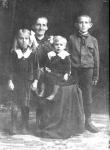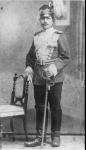 This area of the web site is devoted to the family and ancestors of Berthold Blank and his wife, Lydia Beise. The family originated in and near Kries Greifenberg, Pommern, particularly in the villages near Treptow, a.R. (now Trzebiatow).

The links at left will lead you to a surname index of 414 people included in this family, a places directory with maps and photos of their Kreis Greifenberg villages, a family photo album, a pedigree chart of the direct ancestors, and other information.

Enjoy!